Click through for project details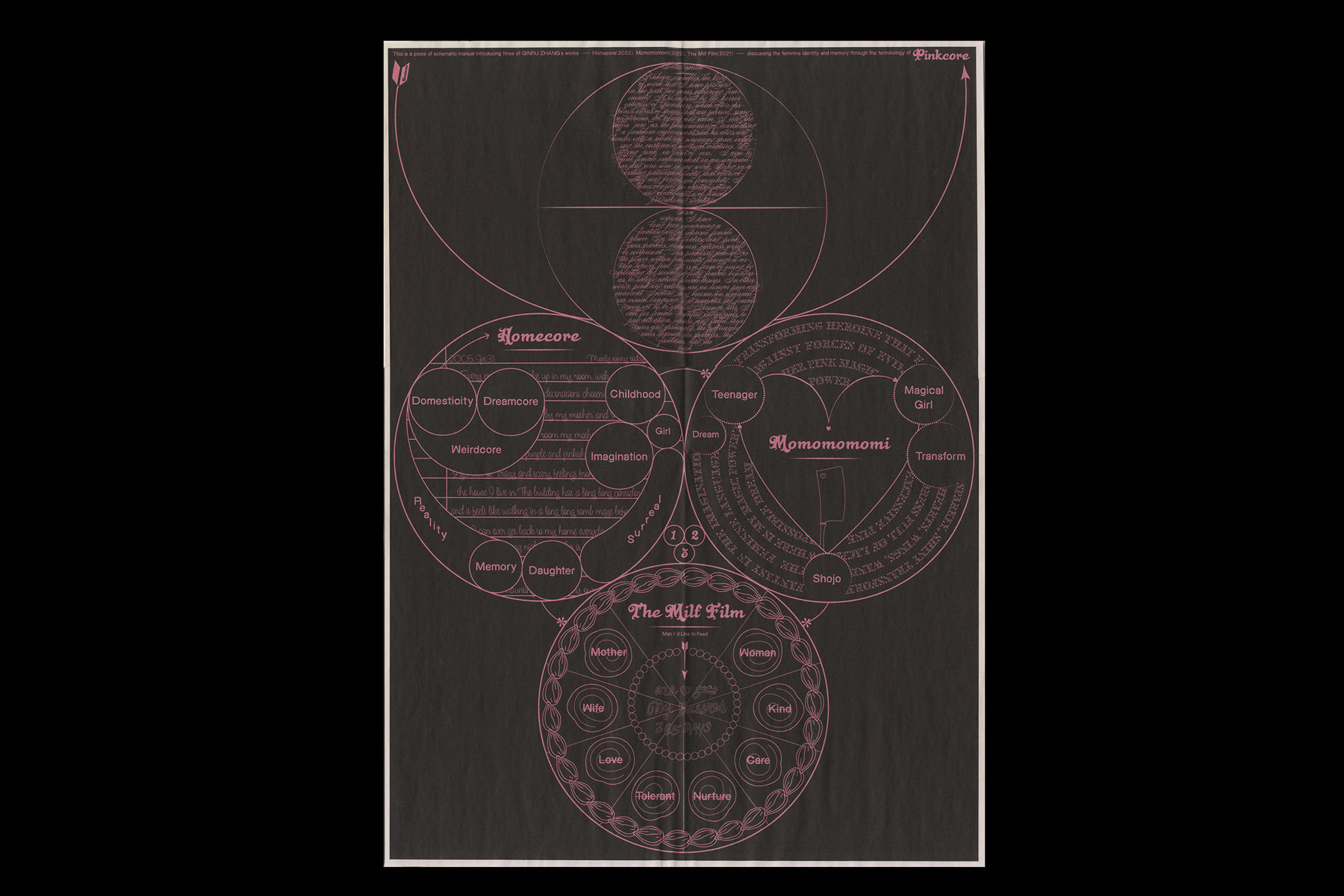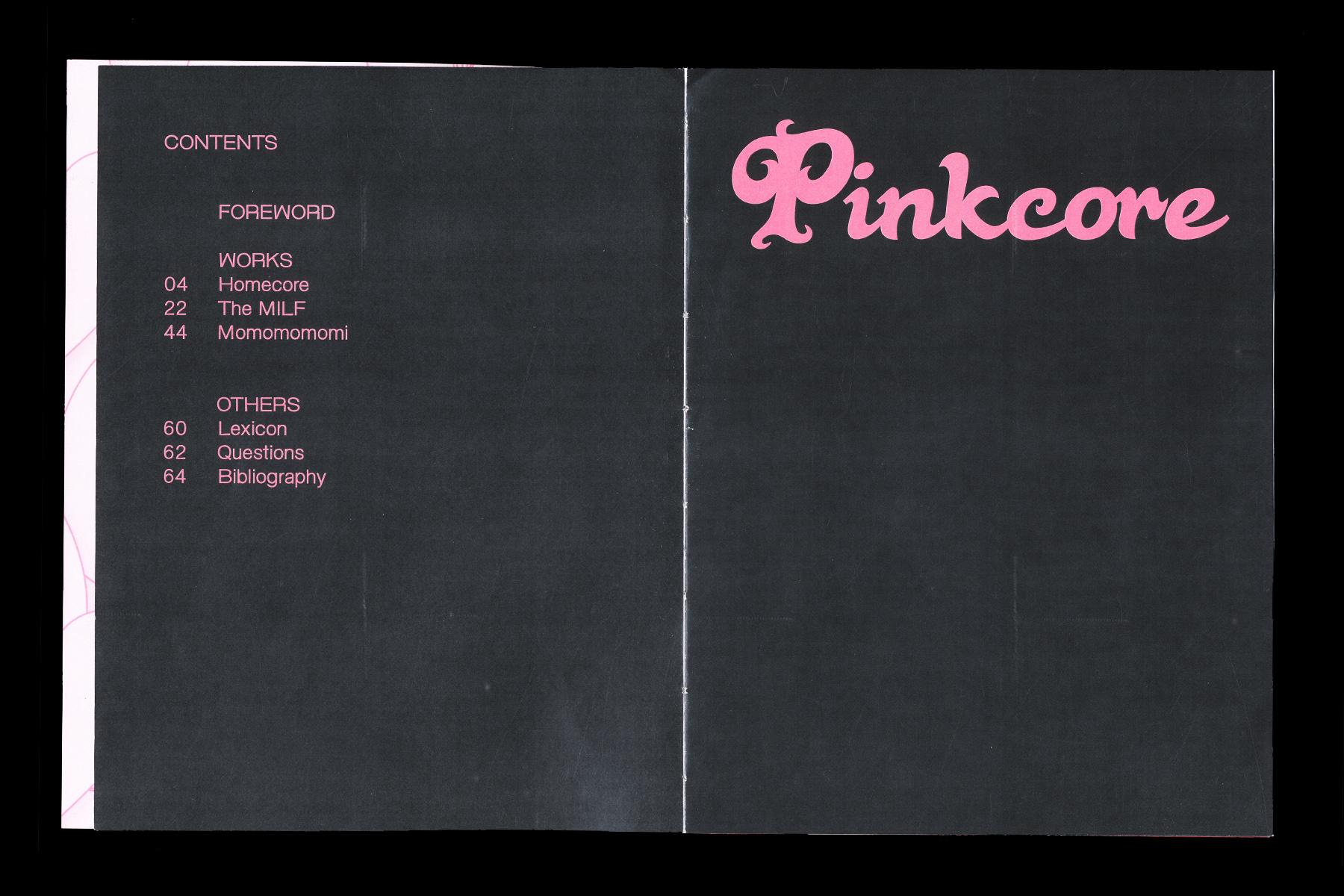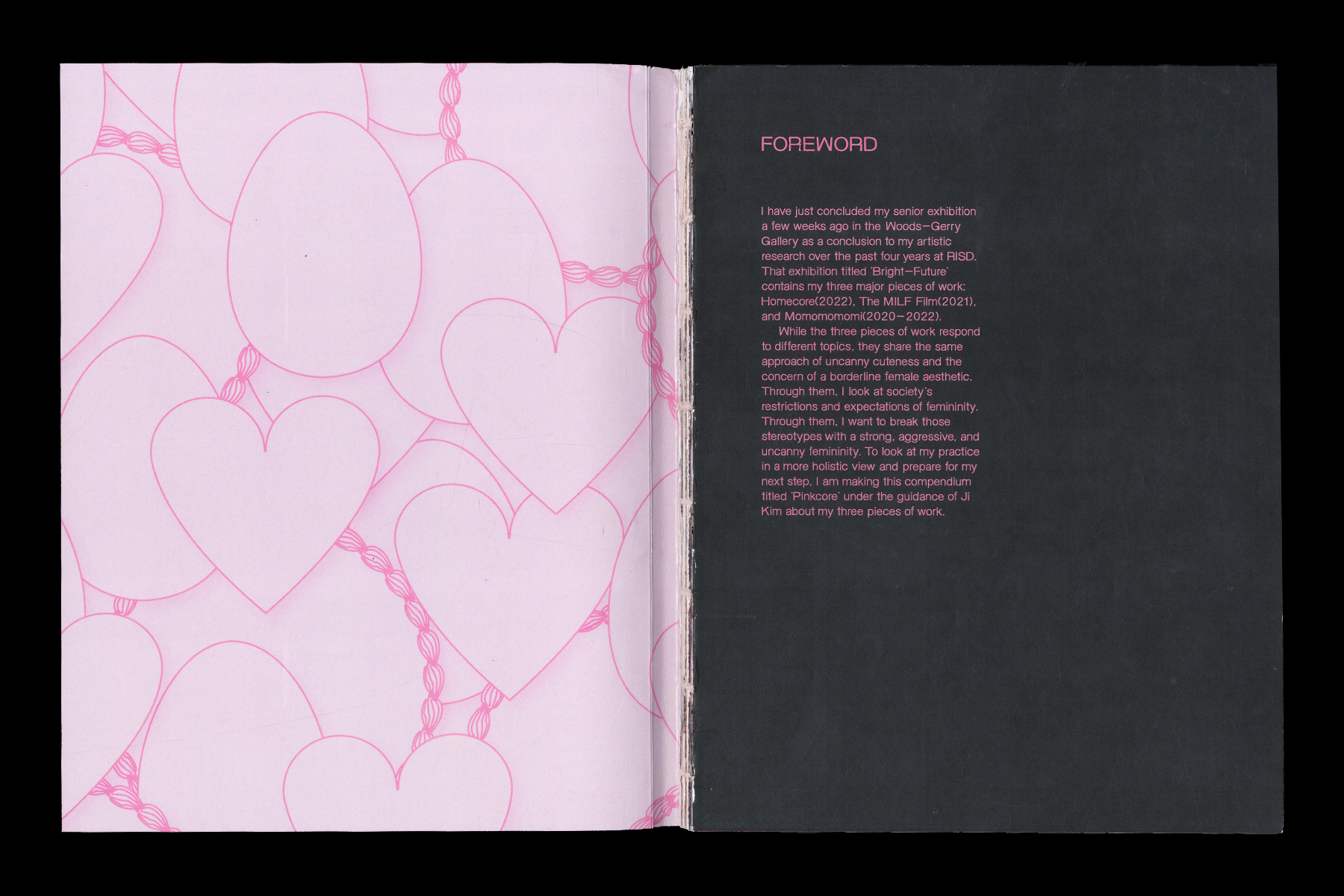 Pinkcore(2022). Magazine editorial design, 8.5″x11″, 37 pages. Infographic poster design, 34″x17″.
Bright Future(2022). Exhibition Identity containing a set of eight posters(11″x 17″), stickers, and a looped animation.
A Clearance Sale(2020). Instagram video, banners, postcard for theoretical garage sale event. Created with Cinema 4D, AI, PS, AE.




Nocturne(2021). Poster, Ticket, Merchandises, Site mockups. Event identity for RISD annual party 'Artist Ball'. The theme 'Nocturne' celebrates youth as lost diamonds shining in a post-rain grass field. Created with Blender, AI, PS.




The House of Lizard(2022). Film pitch booklet for orginal film script 'The House of Lizards'.




Promotional materials for
The Healthy Minds Study
's survey on mental health awareness(2022). Instagram post, Poster set 11″x 17″.
Junior Show(2021). Poster,
Website
assets, Opening animation. Event identity and publicity materials for the RISD Film/Animation/Video department's official film screening event. Animation collaboration with Julia Chien, Tamia Jackson, Jalen Neville.
Exhibition Identity for the RISD Furniture Department MFA Biennial(2022), Poster set 18″ x 24″, Text Panel 24″ x 36″.