Click through for project details
Momomomomi(2022). AR digital fashion, 3D printed body parts, Raspberry Pi Video looper. An installation that allows audiences to become a magical girl character. AR filter recieved 200K+ clicks on social media within two weeks of publishing.
Homecore(2022). VR Animation, 12:54.
Click to view
.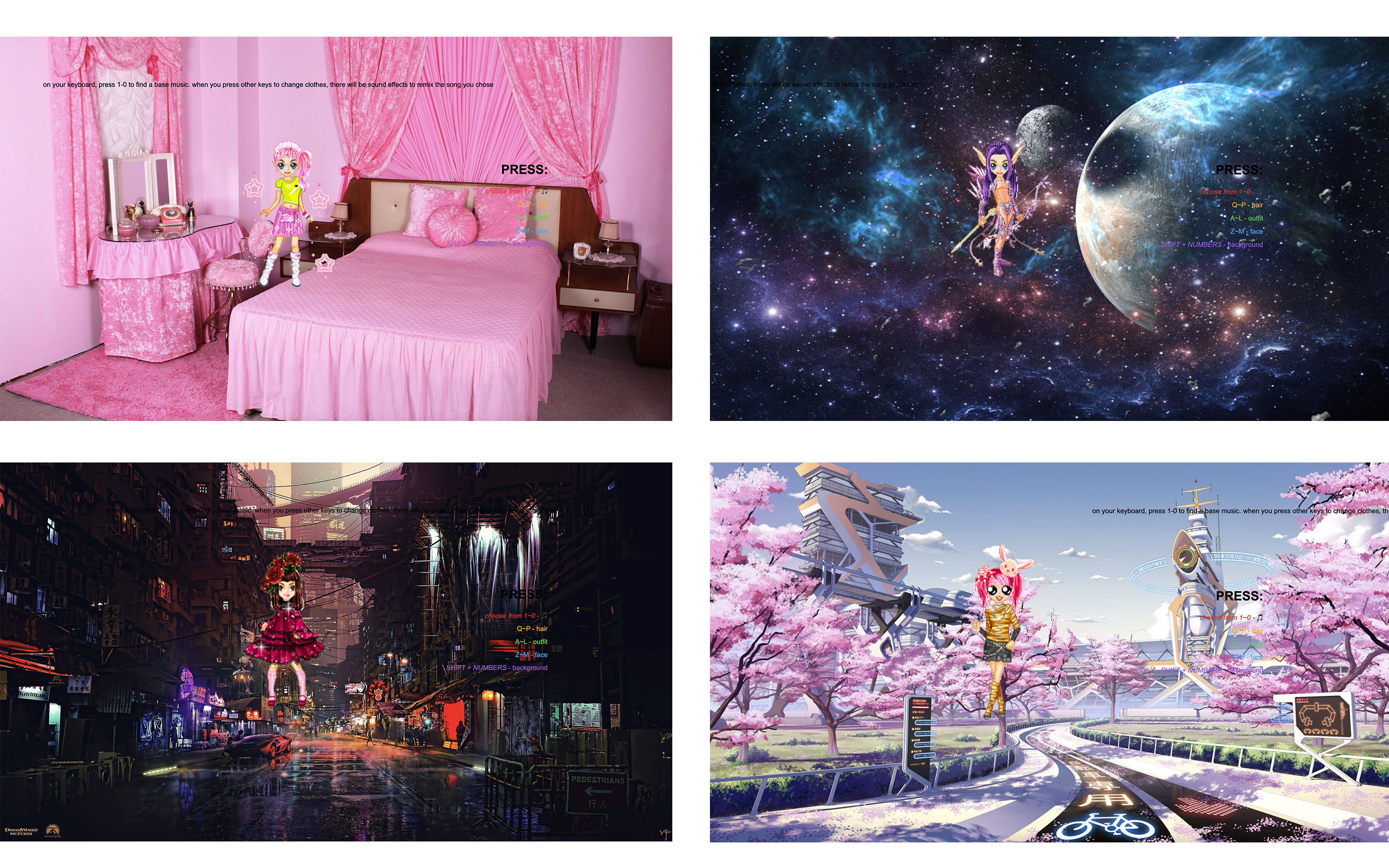 Dressing Up Web-game(2020). Coded with HTML and CSS.
Click to play.
Happy Deathday(2020). Scavenger hunt horror game. Coded with HTML and CSS.
Click to play.

Digital Bug(2021). Motion-tracking system from coding. Participators can create a bug-looking digital creature from their movements. Click through to see demo.
Future Wonderland(2021). AI Image Generation,
Animation
, coded
Website
. Screened on Denver's LED screen by
Denver Digerati
.
Plant Your Plant(2021). Web game made with Google Slides.
Click 'Slidshow' to Play.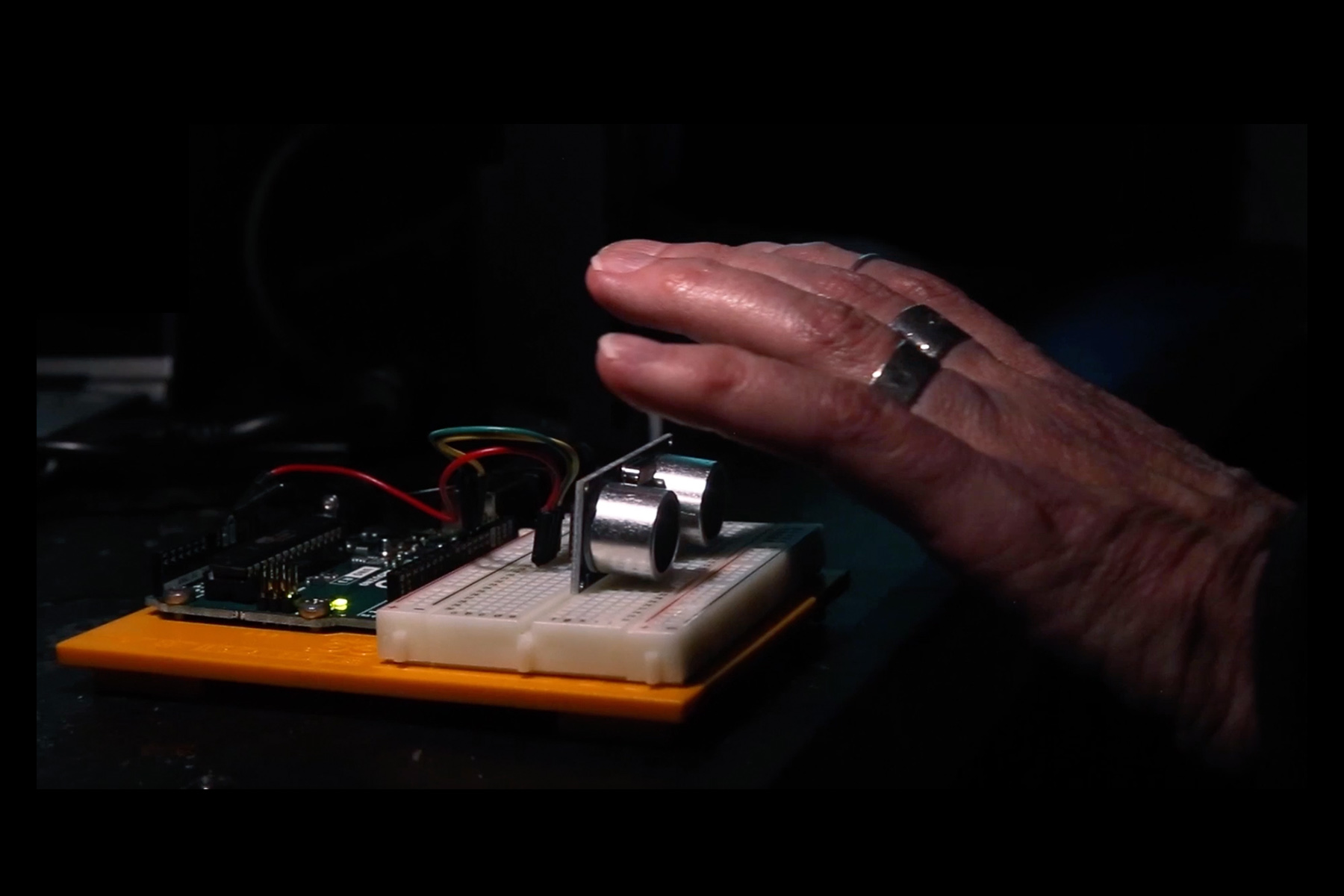 Super Nature(2021). Distance sensitive interactive system using an ultrasonic sensor built in Arduino, Unity, and Blender. Explores interactivity between users, the digital screen, and the spatiality.


Featured in FAV Senior Show Screening, Providence. 2022.5
Open Media & Glass Show. 2022.4.
Palm Springs Animation Festival. 2022.4
M3DIUM X RISD Student Collection. 2022.3
Digital Daily No.125, Denver. 2022.1
Remote Landing, Beijing. 2021.9
FAV Junior Show, Online/Providence. 2021.5
Memories and How We Hold Them, Providence. 2021.4
The Indy, Volume 42 Issue 2, Publication. 2021.2
WordHack Online Performance, Online. 2020.11
Online Haunted House, Online. 2020.10
Kitsch Summer Blowout, Online. 2020.9
Light of the Future, Shenzhen. 2020.8